Our Commitment to Quality Sets 3 Generations Apart Among Northern California Siding Companies
It's not just your home, it's our legacy
Outstanding Siding and Exterior Renovations in Folsom, Petaluma and Throughout Northern California
3 Generations Improvements is an established family-owned siding company that boasts a combined 150 years of experience in the installation, improvement, and renovation of siding, windows, doors, and decking. We are pleased to provide an extensive range of professional services to loyal customers throughout Northern California, including Petaluma, the North Bay, and the East Bay. Our commitment is to our customers, not the bottom line. We treat every home renovation as if it is our own, which means quality materials and impeccable service from start to finish. It's not just your home, it's our legacy.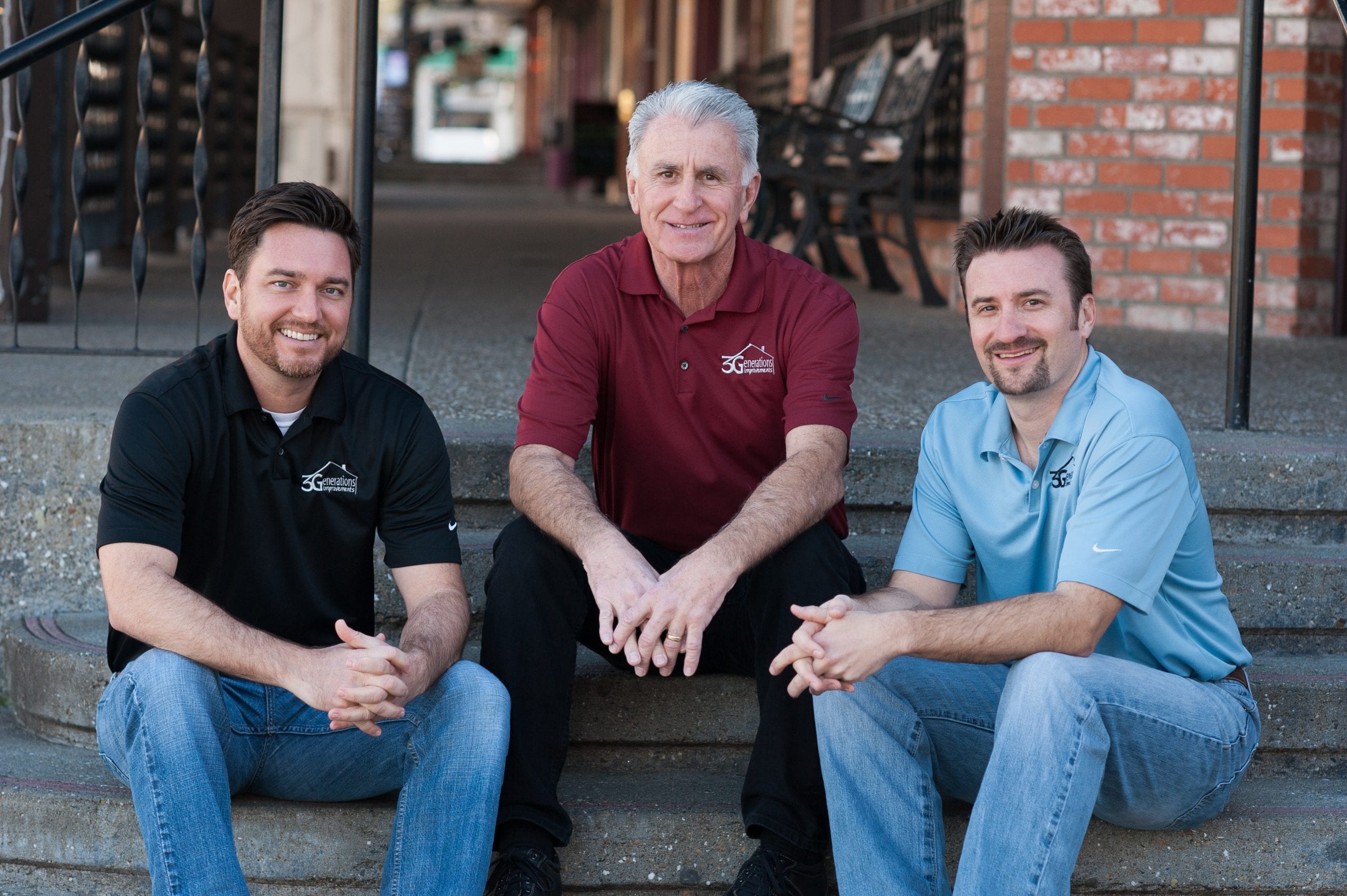 California's Foremost Family Owned Siding Installation Service Provider
With three generations of combined experience, 3 Generations Improvements has established itself as one of Northern California's leading siding installation companies. Our personalized service starts the moment you contact our office. Our seasoned experts will work closely with you to create a project plan, establish a clear and concise contract, and complete your installation with the utmost efficiency. With dozens of siding materials to choose from, as well as Energy Star certified doors and windows, and a selection of unique decking services, we are well-equipped to help you select the perfect home exterior. Our expert siding installers exhibit a professional, courteous demeanor at all times, and we maintain open communication with you throughout the project, so you always know what to expect.
A Hundred-Year Commitment to Quality
As a truly family-owned and operated business, our business reflects our unique perspective. We are in the business to do the job well and to be sure it is done right the first time. We want our customers to enjoy beautiful long-lasting products that they can take pride in. In this way, we differ from other siding companies who are more concerned with quantity over quality.
Our family journey toward excellence began in 1956 when the "first generation," Bob Owens, began his career as a salesman for siding and window products. His son, 3 Generations President Kurt Owens, joined him in the industry in 1975, and in 1978 they created their first home improvement company, Owens Western Builders. When Kurt's son Jeremy was born, it was only a matter of time before he joined the family business. In 2002, 3 Generations Vice President Jeremy Owens began his own career in siding and windows and soon joined with his father and grandfather to establish the 3 Generations team. Logan Smith, Jeremy's childhood friend joined the team shortly thereafter as a highly-skilled and knowledgeable Project Manager, fully rounding out the team and further enhancing our impressive skill set. Mike Houk recently joined the 3 Generations team as a Sales Specialist to help answer all of your sales related questions. To learn more about our team's expertise and family history, visit our About Page.
Streamlined and Organized Process for Your Peace of Mind
With over a century of combined experience, we understand the importance of simple, straightforward proposals for home improvements and renovations. To make your experience as pleasant as possible, we have established a streamlined no pressure process, so you can get started with 3 Generations quickly and easily:
Exceptional Siding and Home Improvement Services in Petaluma, Folsom & Northern California
3 Generations Improvements is a full-service company providing siding, windows, doors, and decking to customers throughout Northern California. Our extensive experience sets us apart from other siding companies and allows us to install a variety of exterior products and materials quickly and efficiently, for a beautiful flawless finish you can enjoy for years to come. Our comprehensive selection of exterior installation and renovation services include siding installation, windows and doors, and decking and railing.
Siding is one of the most critical aspects of your home. It protects you from heat, cold, wind, rain, and snow while providing a unique and beautiful envelope for your home. Our comprehensive selection of siding materials includes nearly every siding material available, from fiber cement and wood to polymer, vinyl, stone, and stucco. To see our full portfolio of siding products and services, take a look at our Siding Pages.
Enhance your home's interior and exterior appearance with new doors and windows. Our Energy Star rated doors and windows improve your visibility and security while providing maximum protection from the elements. To learn more about our extensive selection, visit our Windows and Doors Page.
Add the finishing touch to your residential exterior with composite, redwood, or vinyl deck installation. Customize your design with glass, iron, cable, or composite railing for a unique look that you will love. 
For more information about our deck and railing services, visit our Decks Page.
For more information about our comprehensive installation and renovation services, visit our Services Page.
Quality Residential Siding and Exterior Renovations
in Northern California
3 Generations is California's premier home improvement provider for everything from wooden and vinyl siding to stucco, decking, doors, and windows. Our broad service area extends throughout Petaluma and Northern California. Don't see your area? Contact our experts by email or call (877) 932-2315 to discuss service in your neighborhood.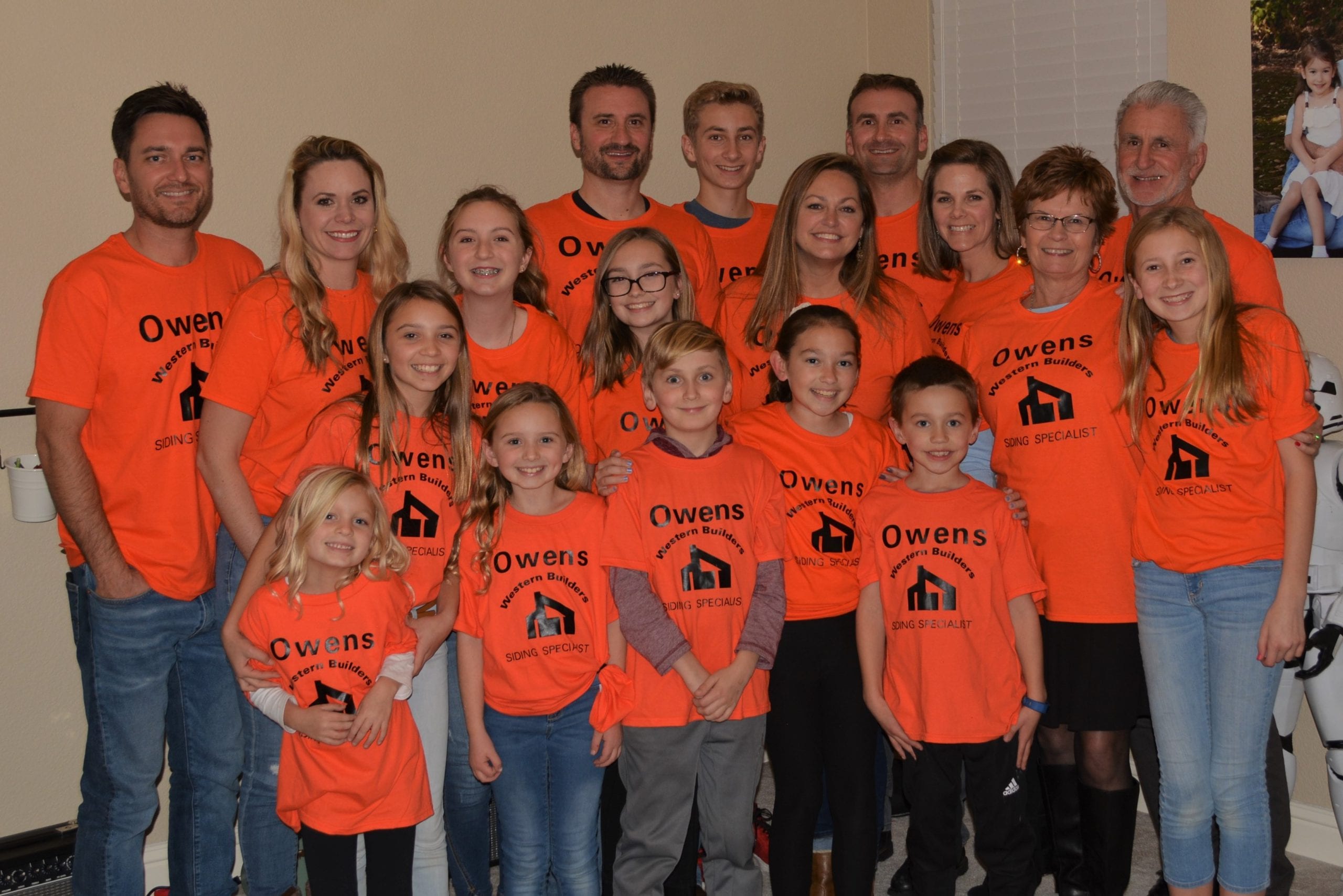 Enjoy Weekly Pay and a Growth-Oriented Family Culture When You Join Our Team
At 3 Generations, we are committed to providing the highest level of professional service for our customers throughout Petaluma, California and surrounding areas. We understand that reputable service and integrity start with our employees. If you are an experienced, customer-oriented renovation and construction professional who understands the importance of community, loyalty, and quality, we may have the perfect position for you. Visit our careers page to learn about open positions available at 3 Generations, and join the family!
Unequaled Siding Installation Service in Petaluma, CA and Beyond
For the 3 Generations Family, your home is our legacy. We are dedicated to ensuring that your installation experience is pleasant and stress-free, and we ensure your comfort with the process by keeping in touch with you every step of the way. We will handle your project like it is our own home, from your first call through the planning and installation process until we can reveal your stunning new exterior. To learn more about our siding, windows and doors, decking, and renovation services, fill out our free estimate form or call (877) 932-2315.