We've Built Our Reputation on Fine Craftsmanship and Friendly Service
Average Review Rating
Average Rating: 5
Total Reviews: 11
List Of Reviews
By:
Rick S
on
3 Generations Improvements
This review has been a long time coming. A couple of years ago my parents had Three Generations replace the siding on their home. Everything went according to schedule and even when a complication arose somehow they worked it out and still completed the job on time and for the same cost. The new siding looks as though it was an original on the house. I guess the main thing that I feel about this company is that they can be trusted 100%. A+ for effort.
By:
Kellie Duckhorn
on
3 Generations Improvements
3Generations was a fantastic company to help fire harden my home with the installation of James Hardie lap siding. They were professional, courteous, meticulous and left my property as clean as when they arrived. They met the budget that I was quoted and I could not be more pleased with the final workmanship. Hire this company!
By:
Jeff Nichols
on
3 Generations Improvements
3 Generations Improvements replaced all of our windows and the wood exterior siding. I was very happy with their quality of work and with the products they installed. We decided on Milgard windows and LP Smartside lap siding. The house looks amazing inside and out. The interior of our home is noticeably quieter and the temperature stays more even throughout the house. Jeremy was excellent with answering all of our questions and communicating details of the project as it progressed. The installation took one week and the crew was friendly and courteous. Their workmanship was excellent and they cleaned up their mess at the end of each day. I will highly recommend 3 Generations Improvements to anyone needing new siding or windows.
By:
Mark B.
on
3 Generations Improvements
We couldnt be more happy with the final outcome on our Equipment Garage. Given the unique problem that occured where some of the siding colors did not match you assured us you would resolve the problem with the manufacture - and you did! All siding was redone with new product and it looks beautiful! We could have gone with a lower price bid but because we had history with you when you did our home years ago we decided to go with 3 Generations again. Plus, the fact that you have the same team doing the work speaks volumes and made our decision a no brainer. The craftsmanship is simply the best. The crew always keeps the site clean after each day of work and are easy to talk to too. We enjoy them very much. Thank you very much 3 Generations! Mark and Lynn
By:
Matt Vlasach
on
3 Generations Improvements
3G is definitely not the cheapest siding and windows contractor, but if you want a job done right with excellent attention to detail, they are your vendor. We had our entire home's siding replaced along with a dozen or so leaky windows. We opted not to do patch work because there was significant damage and dry rot across the entire house, both externally and behind the siding. 3G had completed jobs for similar houses in our community, and they came highly recommended to me. 3G was responsive throughout the entire project, patiently taking the time to answers all of my (probably OCD!) questions in person, via phone, and even text, all before spending a dime. Once engaged, they managed the project very well in spite of COVID and delivered on everything they said they would. As an indicator of their integrity, they respected all of the original pricing (estimated in February 2020) for our project in spite of increased labor and material costs they had to absorb as a result of COVID delays and impacts. I'm now confident and comfortable that I will never have to worry about leaks through my siding and windows again, at least not for the next 30 years! 3G warrants their workmanship and materials and I feel fully confident they will not only survive this tough economic time, but respect and fix any issues that may arise.
Quality Residential Siding and Exterior Renovations in
Petaluma, CA and Northern California
3 Generations is California's premier home improvement provider for everything from wooden and vinyl siding to stucco, decking, doors, and windows. Our broad service area extends throughout Petaluma and Northern California. Don't see your area? Contact our experts by email or call (877) 932-2315 to discuss service in your neighborhood.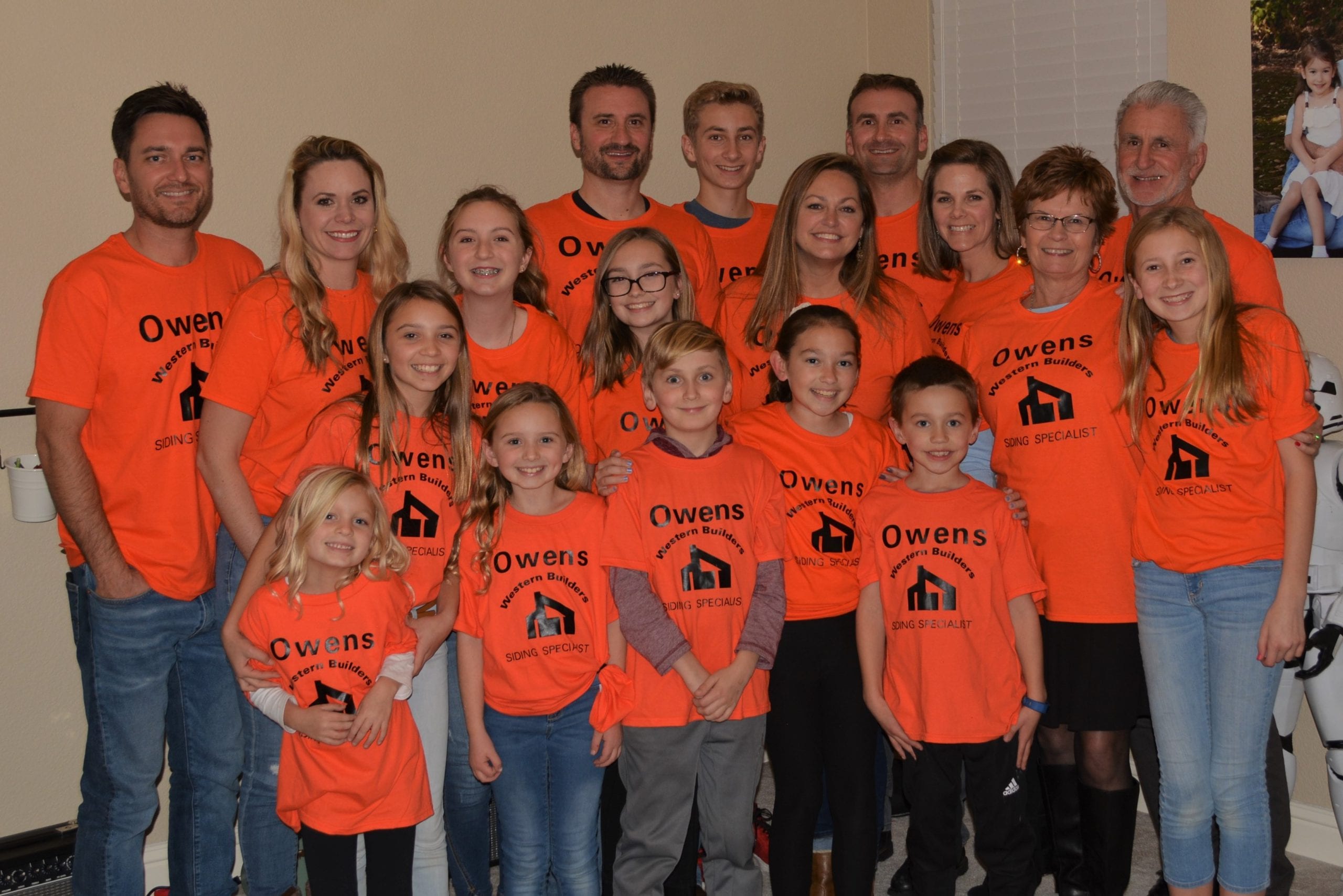 Enjoy Weekly Pay and a Growth-Oriented Family Culture When You Join Our Team
At 3 Generations, we are committed to providing the highest level of professional service for our customers throughout Petaluma, California and surrounding areas. We understand that reputable service and integrity start with our employees. If you are an experienced, customer-oriented renovation and construction professional who understands the importance of community, loyalty, and quality, we may have the perfect position for you. Visit our careers page to learn about open positions available at 3 Generations, and join the family!