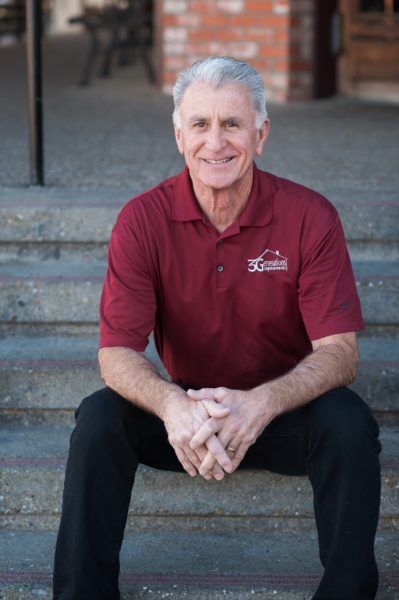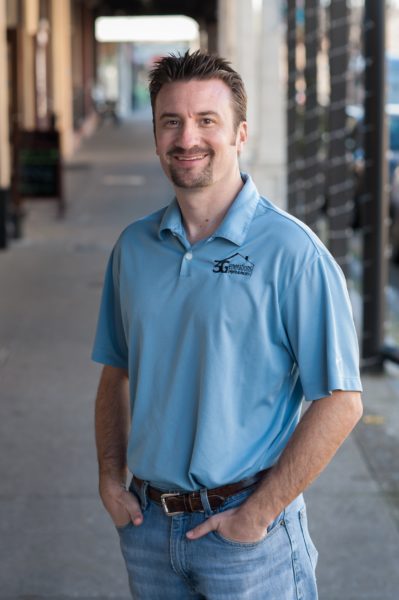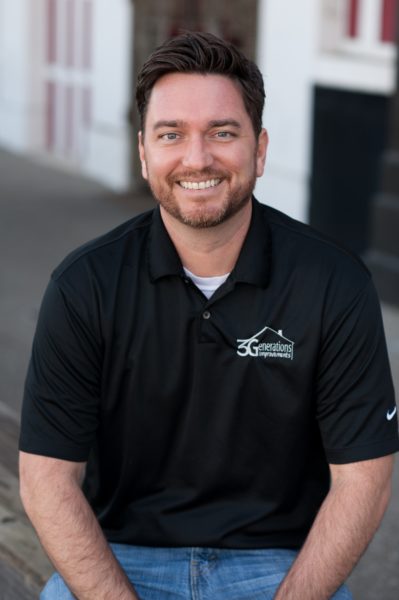 The 1st Generation: Bob Owens, Product Manager
Bob started in the industry in 1956 and worked for various manufacturers of siding and window products as a sales representative and eventually working as the VP of Sales and Marketing for Alsco in 1978. Shortly thereafter, Bob and his son Kurt started their first home improvement company in Spokane, WA, called Owens Western Builders. Bob is now responsible for the research of all siding and windows products up and down the west coast, but let's be honest, he is fishing most of the time! His vast experience, wisdom and knowledge of the industry and its products is instrumental to the success of 3 Generations Improvements.
In Bob's free time, he enjoys spending time with his wife, Patricia, of 64 years, his 4 children, 8 grandchildren, and 14 great grandchildren! He enjoys the outdoors and especially fishing.


The 2nd Generation: Kurt Owens, President
Kurt started in the industry in 1975 and has remained in the retail of home improvement products ever since. Starting in Spokane, WA and now in Northern California, his reputation has always been one of loyalty, honesty and customer service that is second to none! Since 1989, Kurt has personally furnished over 600 homes with new siding or windows in Northern California, with nearly 300 of them coming from referrals. Kurt and his son, Jeremy, run virtually all of the appointments and many times they meet homeowners together.
If Kurt isn't working, he is with his wife, Joanie, of 42 years or with one of his 6 grandchildren. He too enjoys the outdoors, but would rather be babysitting.


The 3rd Generation: Jeremy Owens, Vice President

Although Jeremy has been around the industry since he was a toddler, he officially
started in the industry in 2002. After obtaining a Bachelor of Science Degree at CSUS, he
spent 2 years working as an Operations Manager for Alside, a manufacturer of siding and windows, in Sacramento. Jeremy is usually the one that gets stuck in the office or can be found behind the scenes, setting up projects and communicating with manufacturers.
Jeremy enjoys spending time with his wife, Valerie, of 15 years and his 3 kids; Aubrey, Shelby, and Andrew. Jeremy also enjoys fishing, camping and sports and still plays soccer and a little roller hockey today. See this blog post with a family update!
Logan Smith, Project Manager
Logan and Jeremy have been friends for 25 years – growing up together as kids, High School best friends, Groomsman and now working together! Logan is as close to family
that 3 Generations Improvements could find!
Logan graduated college in 2003, and has been working in the construction business ever since. He worked as a project manager for Delta Construction, has managed construction and landscape crews in both the commercial and residential fields. He has a design background and loves to be out in the field to see a project to completion.
A resident of Rancho Murieta, Logan is married to his wife Lissa, and has 4 girls; Kylie, Aidie, Maizie & Pennie. He loves playing golf, watching football and canoe rides with the family.
In the Beginning…
Before 3 Generations Improvements came to be, the Owens family
started as Owens Western Builders based out of Spokane Washington. As you can see, it was back in the day when orange and long hair was in style – oh wait, I guess that is the style these days too… By the way, Kurt is the mustached one in the back row and Jeremy is standing at the bottom right.
The Smith family surprised us all during our Christmas party with throw-back uniforms for the entire team! So cool and orange is back!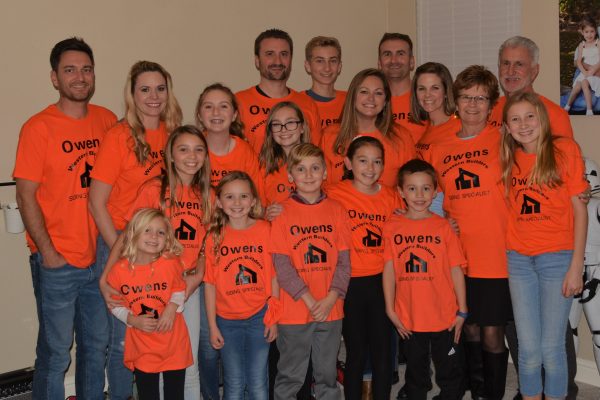 Best Of The Best Contractor