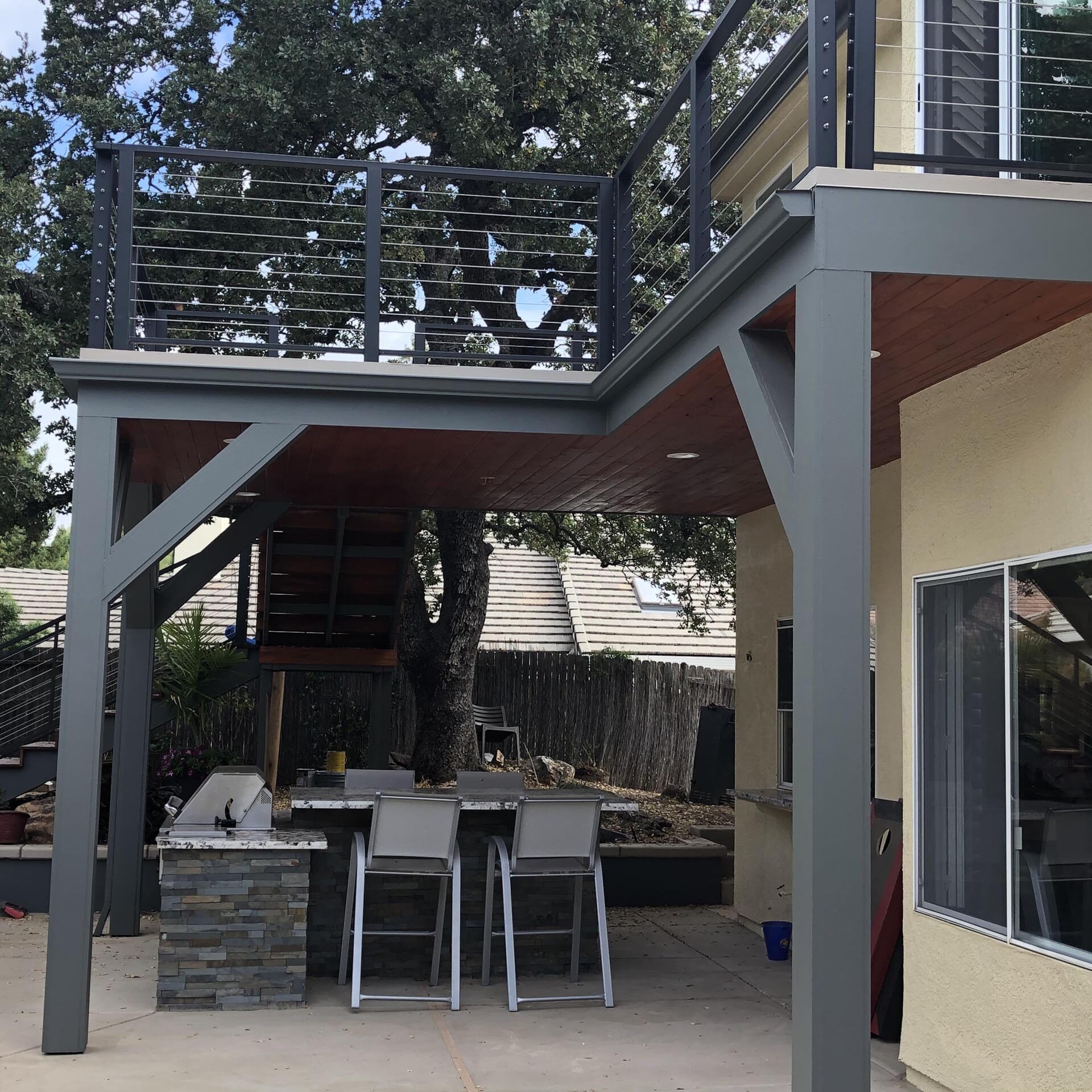 Our deck builder specializes in all types of decking material – composite, redwood or vinyl with builds from the North Bay, including Petaluma, Novato, Santa Rosa, to the East Bay, including Walnut Creek, Danville, Concord, and Martinez.  We are excited to see great advances in the railing market that we would enjoy showing you.  We are not limited to redwood or vinyl railing, now we have glass, iron, cable or composite options that give your deck a unique and beautiful look!  Depending upon your product selection, you can typically expect:
15-2 year limited warranty
3-8 colors to select from
Hidden fastener systems are available
Green & sustainable products are available due to its high recycled content
With over a century of combined experience, we understand the importance of simple, straightforward proposals for home improvements and renovations. To make your experience as pleasant as possible, we have established a streamlined no pressure process, so you can get started with 3 Generations quickly and easily:
See More of Our Stunning Remodels and Installations!
Browse our portfolio to see some of our gorgeous siding, window, door, and deck installations, as well as a selection of our striking exterior remodels.
Gorgeous Home Exteriors Throughout Petaluma & Northern California
3 Generations is California's premier home improvement provider for everything from wooden and vinyl siding to stucco, decking, doors, and windows. Our broad service area extends throughout Petaluma and Northern California. Don't see your area? Contact our experts by email or call (877) 932-2315 to discuss service in your neighborhood.
Join the 3 Generations Family!
At 3 Generations, we are committed to providing the highest level of professional service for our customers throughout Petaluma, California and surrounding areas. We understand that reputable service and integrity start with our employees. If you are an experienced, customer-oriented renovation and construction professional who understands the importance of community, loyalty, and quality, we may have the perfect position for you. Visit our careers page to learn about open positions available at 3 Generations, and join the family!
Petaluma, CA's Preeminent Siding Installers
It's not just your home, it's our legacy. 3 Generations' dedication to exceptional service and installation begins from the moment you contact our office.  With unmatched professionalism, we will take you every step of the way from personalized design through unveiling your stunning new exterior. To learn more about our siding, windows and doors, decking, and renovation services, contact us today or call (877) 932-2315.