Well, this time it was my turn to get my hands dirty with the paint brush.  We recently completed a beautiful home in Napa, CA using a premium product manufactured by James Hardie – Artisan (https://www.aspyredesign.com/).  We were able to get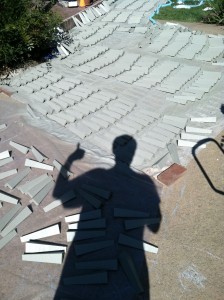 James Hardie to custom paint the siding in their factory, so we wanted to make sure the metal corners matched the siding before we even started (see picture of me with my thumb up). Most companies would have their installers paint the corners once on the wall, but we were afraid that if any paint touched the newly installed, pre-painted siding it could show an inconsistency of paint colors.
3 Generations Improvements has probably installed more James Hardie Artisan siding than any other remodeler in Northern California.  It takes a craftsman's approach due to its 5/8″ thickness and corner detail options (see picture).  This siding profile may be the most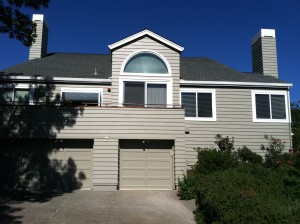 attractive siding on the market today and beats all the maintenance issues that come with Wood Cedar Siding!