I remember going out on appointments with my Dad before I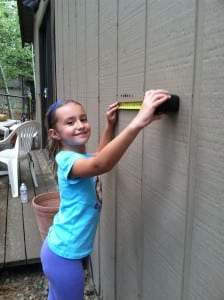 turned 10 and I got the opportunity to take my oldest child on her first 3G appointment a few weeks ago. We were on a mini vacation in Tahoe and I happened to get an appointment in the area and asked Aubrey, who is 7, if she wanted to join me and she said "sure!" I let her help me measure and discuss some siding options with the homeowner. She loved the experience, of course it cost be $5 and now $20 as we will be starting work for this homeowner in a few weeks!
My youngest daughter Shelby, who is 5, loves to pick out siding colors and tells me which siding design looks best on my computer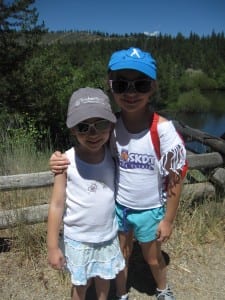 program. Maybe she will be the one to take a liking to the industry and carry on the Owens Family tradition. She is pictured with Aubrey, wearing her TimberTech Decking hat! We are always representing 3G and our chosen manufacturers!
Our youngest child, and probably last (I think Valerie and I found our limit) is Andrew and he is a year and a half. He does not know who 3 Generations Improvements is and cares more about his trucks, choo-choos (trains) and Mickey. However, this did not stop me from throwing on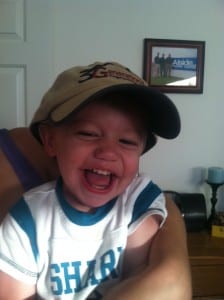 a 3GI hat – maybe a little foreshadowing? Perhaps. Notice in the background is a picture of the 3 current Generations in front of the Alside sign. Regardless, 3 Generations is here to stay not only because we have generations of success in the industry, but because we all love what we do!
Thank you for looking at our website and for your interest in our company!