Why the Power of Online Reviews is Good for Homeowners and Contractors
Word of mouth has always been valued by business owners as a powerful and inexpensive means of advertising. Consumers appreciate referrals from people they trust when making buying decision.
And while word of mouth and referrals are not a new thing, the advent of the Internet and review sites have upped the game considerably. They offer one of the most powerful dynamics businesses need to succeed: social proof.
What is social proof? According to TrustedSite.com,
At its most basic, it's leveraging the power of previous customers to entice new customers. The most common form of social proof is a high demand, usually in the form of a crowd, or a line: if there's lots of people going to Hamilton, it must be good, right?
On the internet, it can be a little different. It can be the number of likes your Instagram post gets. Or the number of Twitter followers.
But for online retailers, there's no social proof more powerful than customer reviews.
The Power is in the Numbers
We like to see statistics that validate claims that are otherwise easy to question. And online reviews can be like that for many business owners. You might think that online review sites and "5-star ratings" are more hype than substance, but the numbers really do say otherwise.
Here's a few to consider:
A survey from the marketing firm BrightLocal revealed that 92% of consumers do indeed read online reviews and, of these, 68% think that positive reviews are a significant trust factor.
The survey also provided several statistics supporting the argument that online reviews really do matter:
84 percent of people trust online reviews as much as a personal recommendation

7 out of 10 consumers will leave a review for a business if they're asked to

90 percent of consumers read less than 10 reviews before forming an opinion about a business

54 percent of people will visit the website after reading positive reviews
Another survey from Dimensional Research, found that 90 percent of those asked stated that positive online reviews influenced their buying decisions, while 86 percent said that their buying decisions were also influenced by negative online reviews.
That survey also revealed that Facebook was the leading single resource for positive reviews, which underscores the value of having an active Facebook business page.
And if you're thinking about your rankings when prospects are searching for a business like yours online, your reviews can be a significant factor for Google search results. In fact, local SEO is especially subject to improved performance from positive online reviews.
Since most every contractor is a local business serving local clients, local SEO is even more critical for getting found on the Internet. As Shopify notes,
"Local search engines love online reviews for one reason: Consumers love online reviews."
Ultimately, it is fair to say that online reviews matter for contractors as they serve to direct people to your business and your website.
In addition, good reviews are like personal recommendations – on steroids! While a happy customer might verbally tell 5 to 10 people about their experience, online reviews can reach millions potentially.
While it may go without saying, we'll say it anyway: good reviews are powerful. And the more the better.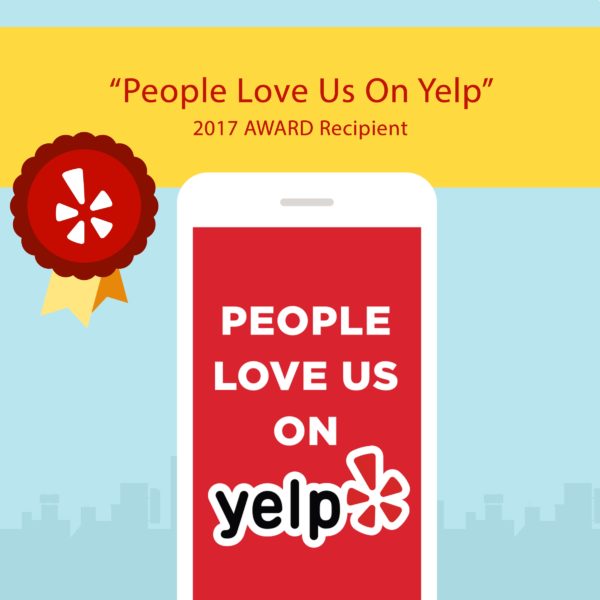 How Homeowners Can Leverage Online Reviews
If you're looking for a product or a contractor, for example, you might be uncertain with how to make the best use of online reviews. Fortunately, it's not rocket science, but there are some tactics that will help you make the most of what can often be way too much information.
Certain indicators such as a Better Business Bureau (BBB) label can tell you that the business has been accredited with that organization. The BBB has a global reputation for vetting companies based on a series of standards. The familiar BBB logo is a good place to start.
Although this may be a bit assuming, if a contractor, for example, encourages clients to leave reviews on sites such as Yelp it stands to reason that the contractor is confident in their ability to deliver quality. In addition, a good vendor will also respond appropriately to any negative reviews they might receive. Responsiveness is a plus to many people and how complaints are handled is important.
Be wary of companies that have nothing but "5 Star" reviews. They may actually be that good, but it's not very likely. Conversely, you probably want to avoid businesses that have mostly poor or negative reviews. Studies have shown that people are not as likely to leave bad reviews, so it is statistically likely that this means that the vendor really isn't a good choice.
And that's part of the problem with reviews: they are notoriously unfair and incomplete. For example, a relatively new business may be high quality and far superior to the established competitors. But they haven't been around long enough to garner many reviews.
The older, competing firms, while they may be good but not as good as the new guys, can easily have dozens or even hundreds of reviews online. So, the unknowing consumer may make their decision based on both the overall ranking of the reviews and on the total number.
Not really fair, but for many consumers it is all they have to formulate a judgment and make a buying decision.
Having said all that, it should be pointed out that hiring a contractor should not be done based on online reviews only. Meeting and interviewing contractors, talking face-to-face, if possible, with clients of the contractor, and comparing prices, etc. should all be part of the decision-making formula.
But the power and convenience of online reviews can help you narrow down your choices as you begin your search.
What About Testimonials?
It's only fair to include a word about the differences between online reviews and customer testimonials.
Typically, contractors like to use testimonials on their website (and printed materials) since they can pick and choose the message they want to convey. If you receive a testimonial from a client, but either don't like what it says or it's not helpful for your message, you can leave it off your site.
Testimonials are also versatile since they can be used anywhere on a site, unlike reviews that are owned by the review sites. Testimonials can also add a degree of "humanness" to site by including a photo of the person who gave the testimonial.
On the other hand, visitors to your site understand that your testimonials are probably hand-picked, so they can lose the power of authenticity. This is important because authenticity is what makes social proof effective. Consumers are historically skeptical of brand testimonials since they can be manufactured or edited.
Last Words on Online Reviews
Harnessing and leveraging the power of online reviews is a beneficial strategy for both contractors and homeowners looking for one. Contractors are often viewed with undeserved skepticism by prospective clients who are suspicious because of someone else's bad experience. Good online reviews can dispel that notion.
And homeowners often find themselves in a buying dilemma when it comes to choosing and hiring a contractor. It is often a huge investment for them and without a trustworthy recommendation it becomes a throw of the dice. Again, reliable online reviews can help them make an informed decision.