Great technical article from Jim Cory below about the differences between replacement (or insert) and full frame (or nail fin) window installation (see our technical video on the subject here). I cannot tell you how often we get this question, maybe 2-3 times per day either from phone calls or in person client visits. The reason this is becoming a bigger question is because it is becoming a bigger problem. I would guess there are two types of people who are going to read every word of this detailed blog post; the first being a detailed person who wants to make the right decision the first time and the second being a frustrated person who is dealing with leaks. Window specific contractors who only install replacement windows push energy efficiency even if it increases the homeowner's risk of water penetration or higher future costs when siding needs to be replaced. If you are wondering which side of the fence that 3G sits on, it is definitely full frame. Below are the reasons to select full frame over replacement windows: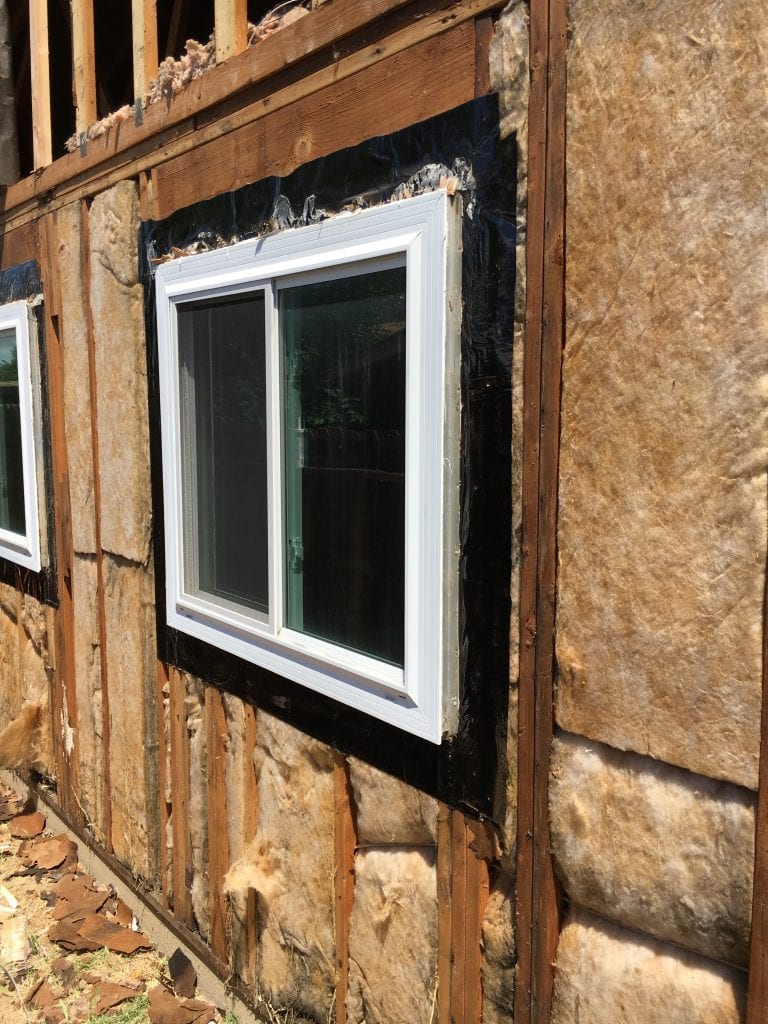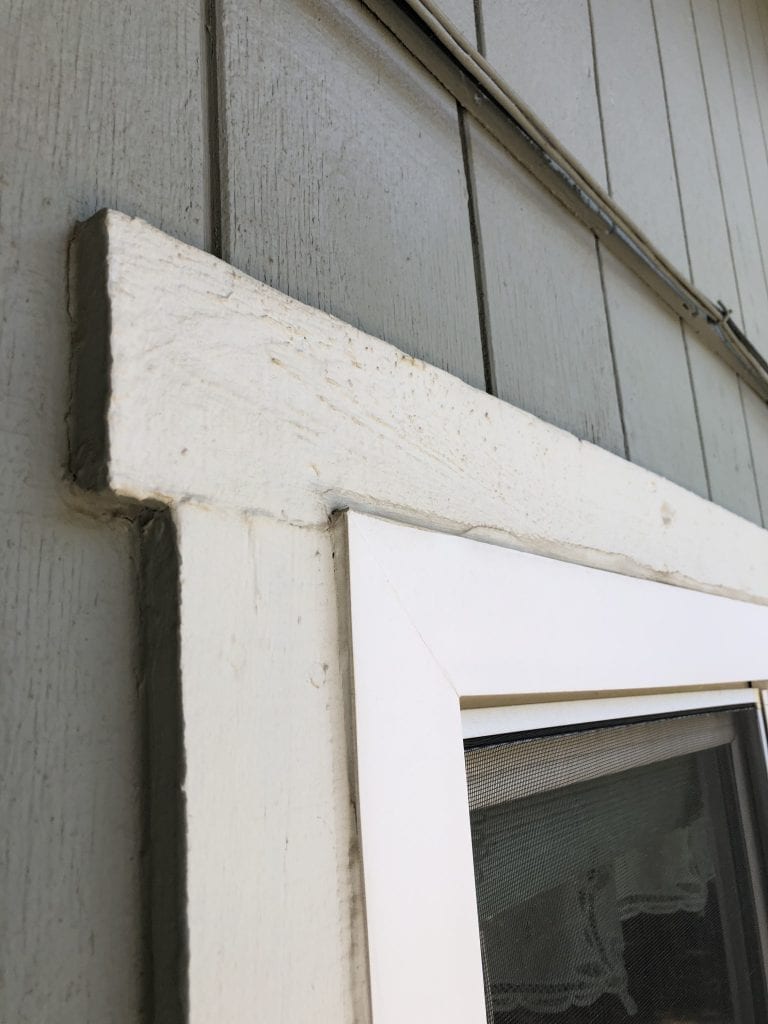 Poor Siding Condition – Your siding or stucco may be in need of repair or replacement in the near future. If replacement windows are installed before siding is completed or repaired than your home may be at risk for leaks and when siding needs replacement there will not be an easy way for the siding contractor to properly flash your windows.
Poor Contractor Quality – If your contractor does not discuss both window installation options, throw their business card away! This likely means they cannot complete a full frame installation or they do not care what your future results may be. Often times salesmen are thinking about commissions, not results and solutions. The likelihood of that salesman being employed by X Contractor in 2-3 years is very, very low.
More Flexibility – Most of the time, your siding and windows have a very similar replacement schedule, but let's say your windows are in need of replacement several years ahead of your siding. If you install nail-fin windows and need siding replacement in 5 years, you can remove the window and re-set it or re-flash it when that time comes. Conversely, if replacement windows are installed, the siding contractor cannot move the replacement windows since they are essentially caulked to the old frame. This means they cannot be properly flashed and in some cases will not be approved by your building department. We have had several customers in the Bay Area, who installed replacement windows years prior (by another company of course), and when we were hired to install the siding and had to remove all the siding due to dry rot, the building department required them to buy new nail-fin windows!
Replacement Windows Do not Pass Inspections – Why do they allow replacement windows you ask? Well, the dirty little secret is pretty simple and pretty scary at the same time. We have a giant energy crisis in this nation and federal and local governments are turning a blind eye to "replacement" windows as a water-resistant application in exchange for lowering a homes energy consumption. For example, replacement windows would never pass inspection in new construction applications and a building envelope specialist would never approve replacement windows in water penetration tests!
The Obvious – All of the above reasons to not install replacement windows before even discussing the obvious reasons not to:

Loss of glass space – remember, the windows will be measured from inside frame to inside frame, then reducing by 1/4-1/2″. This is where the window will start….
Not as energy efficient – if you are installing over metal framed windows, the metal under the new window is still conducting the outside energy in, even if expandable foam is installed. A full framed window will be more energy efficient.
Reliance on caulking – as discussed above replacement windows will leak drastically more often than nail-fin windows. One of the main reasons for this is replacement windows rely on caulking to avoid water penetration (caulking around the window, around the exterior trim or caulking from new window to old window). Relying on caulking to keep water out is like relying on your contractor to show up on time!

Never, Ever Install Replacement Windows in These Conditions:

If you have a two story home and have windows facing your weather side (for California this is typically the south exposure), never, ever install replacement windows. If you want a real nightmare on your hands, install replacement windows on your two story, south facing stucco gable wall. These leak all the time and it is very difficult to fix and diagnose where the leak is coming from. If your home is near the coast or if you live in highly exposed areas (especially wind driven rain), think twice…
If your siding and trim already have multiple areas of dry rot, than your siding will soon need repair or replacement. Your siding and windows should be installed together or at the same time.
Never install replacement windows over your existing trim (see picture above) as reliance on caulking is too great and when the trim rots, how do you replace the trim?
I know, a lot to think about and a lot to digest. However, this is what you should expect your contractor to know and think through not you! Professionals with integrity will educate you on your options and share honest risks. Good luck!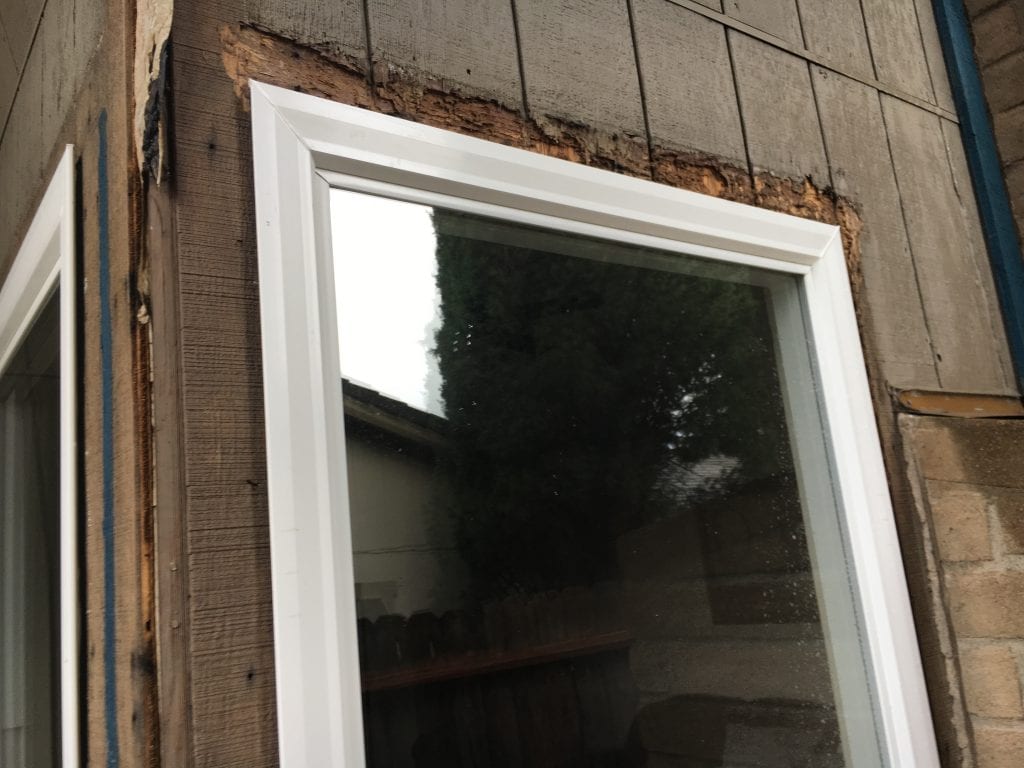 Insert or Full Frame, Which Will It Be?
Many homeowners have no idea there are different ways to install replacement windows. Teaching them helps you, too. BY JIM CORY, SENIOR CONTRIBUTING EDITOR | April 22, 2019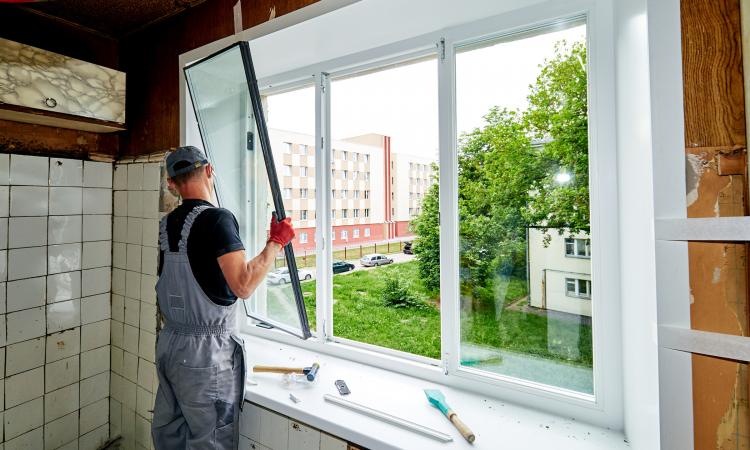 The project was a window and siding replacement. The company doing the work, Brothers Services, of Baltimore, elected to replace the existing windows with what are sometimes referred to as inserts or pocket windows. As work proceeded, the homeowner became alarmed. Why weren't the full windows being removed?
A phone call to the company ended up at the desk of exteriors manager, Jon Riefler. Riefler listened briefly and realized he would need to explain in person why the company was installing that way. He headed to the jobsite "with parts and pieces" to do just that.
Ways To Do It
There are two methods of replacing a window: full-frame, or insert. An explanation provided by manufacturer Marvin Windows is that "insert window replacement is when new windows are installed within the existing frame. Only the old sash, hardware and covers are removed and replaced." Full-frame is when "existing windows are completely removed down to the studs and the new window is installed in the opening."
This matters when it comes to time, price, and factors such as visibility. It's something homeowners need to know about, which is why sales consultants at the Renewal by Andersen franchise in Orange County in California explain it right away. "We take them to the window and ask them: 'How do you want your windows installed?' says the company's general manager, Charles Gindele.
In many instances, homeowners don't know that there are different ways to install. Those doing research, however, will find plenty out there. Googling "full frame vs. pocket window replacement" produces over 300,000 video links.
The One Our Client Chooses
Some door and window companies install mostly via insert. Some install mostly full-frame. Most can do one or the other, depending on the house, the wall and the window.
Kelly Window & Door, in Cary, North Carolina, for instance, has seven internally developed methods to install, covering both insert and full-frame, with subcategories. "Our preferred method is the one our client chooses," owner Mike Kelly explains. "We can give them the pros and cons of each," complete with a PowerPoint presentation and samples to better inform their decision.
At Callen Construction, in Muskego, Wisconsin, the majority of installs are full-frame due to termite damage or frame rot, an opening that's badly out of square, or lack of insulation, allowing air leakage. "If you're doing full-frame, you're replacing more than the window," says company president, Phil Callen. "You're replacing extension jams, new interior wood trim, exterior wood trim, installing spray foam in the wall. There are so many variables."
As a result, full-frame requires more time and more money. Contractors estimate it might take two or three times longer for a full-frame replacement, and both Callen and Gindele estimate that to replace a window using full-frame rather than insert installation in the same opening would be an additional $500-$600, about a third of that being materials.
Add to that the need, in some cases, for a subcontractor. Jim Lett, owner of A.B.E. Door & Window, in Allentown, Pennsylvania, notes that if the exterior of the house is stucco, full-frame installation involves removing several inches of stucco around the opening, after which the exterior stucco is patched up and painted. "To us, it depends on what's currently in there," Lett says. "Doing the install is not the problem. Having the exterior done properly is where the cost comes in."
And if, once this is explained, the homeowner pushes back, Lett's response is, "If you want it done right, this is what needs to be done. If you're shopping price, it's not going to be done the proper way. I'd rather have them get cold feet and not do the job than cut corners and do it the wrong way."
Virtues Of Simplicity
Insert installation assumes that the frame remains in good condition, with casing and trim intact. It's the most practical method of installing, says Dan Schweihs, president of Window Universe, a chain of 68 retail window stores that also sells online.
That said, Schweihs, who authors The Window Dog blog chock full of window information, advises flexibility. Thirty percent of his company's installs are full-frame, including many builder grade vinyl windows from the 90s. "We suggest that if there's a substantial problem with the old structure, if the old frame is rotten to bits or 100 years old and crooked, it's easier to tear it all out," Schweihs says.
He estimates the additional cost for full-frame at "maybe $100 to $300," the drawback being that a project that's "simple" is now longer and potentially disruptive. "You can take a two-day project and make it a week plus," Schweihs continues. "You'd have to replace brickmold and exterior trim. The end result, a lot of times, is not substantially different."
A principle advantage of insert installation is that it keeps the interior and exterior wall and trims intact. Steve Rennekamp, president of Energy Swing Windows, in Murrysville, Pennsylvania, similarly prefers insert installation, calling full-frame "cumbersome and costly."
But it's not all one way or the other, and every situation has its own specific requirements and best solution. Energy Swing practices a two-step sales process and after the initial visit, installation manager Jeff Blank goes to the house to determine what kind of installation is needed. "Our sales guys can generally determine the best installation, depending on what the homeowner wants to achieve," Rennekamp says. But Blank will analyze and customize the install so that when the salesperson returns with a proposal, it includes the best installation method. If the job's sold, Blank writes a job detail report that the installation team takes with them.
Trim Kits Compensate
While both methods hold advantages, each, similarly, comes with drawbacks.
With inserts, functionality can be an issue. "If you talk to a carpenter, they'll say the only way to install is full-frame," says Mike Damora, vice president of marketing and sales for K&B Home Remodelers, in Randolph, New Jersey. "Some people are really cognizant of glass size—they don't want to lose any glass surface. And in a pocket, you're going to lose some."
A window lacking insulation will still lack insulation. And inserts, if not properly flashed, could result in leaks. K&B explains to homeowners that there's two methods of installing, and "we ask them which they'd prefer." If the preference is for inserts, "money is the driving factor."
On the other hand, full-frame can be messy, especially if badly managed. Cortney Hotchkin, production manager at Toms River Door & Window, in Toms River, New Jersey, says that the issue of insert versus full-frame is about informing your homeowner. "So many people take the path of least resistance," Hotchkin says. "They wrap and cap. We have a smarter buyer now."
The determining factor, Hotchkin continues, is how long homeowners plan to stay in the house: 1-3 years would be an insert, and beyond that Toms River Window often uses full-frame systems that suppliers such as Sunrise and ProVia make available, including trim kits. These enable full-frame installs without the invasiveness and mess.
Companies have other ways to accomplish that. For its full-frame installs, Kelly Window & Door bends PVC brickmold on site into eyebrows, quarter rounds, and half rounds, meanwhile preparing interior trim in their own shop before heading to the jobsite, to minimize mess.
Look At Your Contract
Window companies, of course, rely on in-home salespeople for the most part, and the cost of a full-frame installation can "sometimes kill a sale," Hotchkin says. "They might say, 'Wait, I've got three estimates and no one else wants to change out the interior trim or is charging what you're charging." That problem arises, she says, if you're not explaining it properly.
Or, as Schweihs notes, homeowners talking to multiple window companies may believe they've been promised full-frame, unaware that the promise wasn't actually part of the contract.
As for Jon Riefler, of Brothers Services, he made a point of stopping by that job every morning. At the end of the week, the homeowners arrived home from work to find Riefler in the driveway waiting to show them the company's work. "They thanked me and apologized for making a big deal," he says.
ABOUT THE AUTHOR
---
Philadelphia-based writer Jim Cory is a senior contributing editor to Professional Remodeler who specializes in covering the remodeling and home improvement industry. Reach him at coryjim@earthlink.net(link sends e-mail).