Beautiful, Long-Lasting Decks by Folsom, California's Premier Deck Builder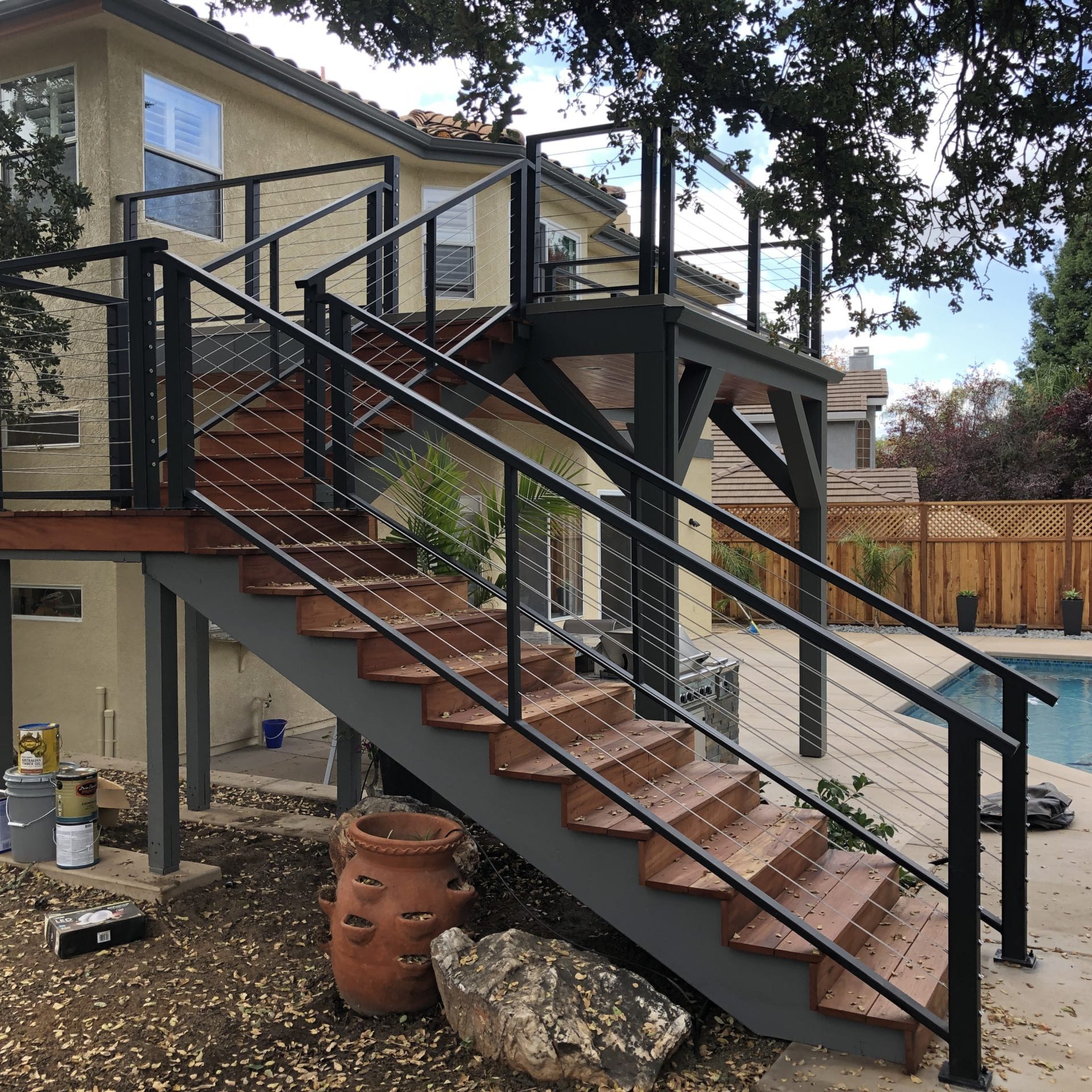 Enjoy Stunning Exterior Improvements by 3 Generations
Enhance the beauty and functionality of your outdoor space in every season with a quality deck from 3 Generations Improvements. Our seasoned experts will help you select from a wide range of treated wood, vinyl, and other premium materials to create the deck you've always wanted. Whether you are looking for a simple space to seat a couple of lawn chairs, or an expansive platform for outdoor grilling and gatherings, our knowledgeable team will help take your dream deck from design to completion. 
At 3 Generations Improvements, we are committed to improving every aspect of your home's exterior. From exceptional siding and windows to custom decks, our 120 combined years of experience allows us to create gorgeous, enduring improvements for our customers throughout Folsom, California and the Bay Area. Our comprehensive selection of decking materials come with a variety of weatherproof colors and finishes, so you can rest assured that your new deck will stand the test of time, while improving your home's overall appearance and increasing your usable outdoor space. At 3 Generations, we are dedicated to providing quality deck installations with the highest degree of professionalism and integrity, because it's not just your home, it's our legacy.
Enhance Your Home Value With Charming Improvements From Folsom, California's Leading Deck Builder
Our deck builders use only the highest quality decking material, including composite, redwood, and vinyl, for our customers in Folsom, CA and across the Bay Area. As railing technology continues to advance, we are pleased to add a host of unique railing options, from composite and glass to iron and cable. 3 Generations is dedicated to ensuring that your decking installation meets and exceeds your wildest expectations.
Benefits of 3G's Decking Installation Services:
Extensive material selection, including sustainable green and recycled products

Variety of colors and finishes

Durable, weatherproof materials for long service life
Comprehensive warranties up to 25 years, depending on your material

Available with hidden fastener systems
Take a Look at Some of Our Favorite Decking Installations and Home Improvement Projects!
Peruse our Portfolio Page to see more of our outstanding decking, siding, and window installations, as well as some of our more notable exterior renovations!
Clear, Well-Organized Contracts for Your Peace of Mind
With over a century of combined experience, we understand the importance of simple, straightforward proposals for home improvements and renovations. To make your experience as pleasant as possible, we have established a streamlined no pressure process, so you can get started with 3 Generations quickly and easily:
In addition to our deck building services, 3 Generations is pleased to offer a comprehensive selection of exterior home improvement services. Our professional siding and window installations are second to none in Folsom, CA and the surrounding areas.
Create your dream home with premium siding from 3 Generations! Our extensive expertise, combined with a quality selection of vinyl, wood, concrete fiber, and polymer insulated siding products allow us to complete exterior installation and renovations that will keep your home comfortable and beautiful for years to come. Visit our Siding Page to learn more!
To learn more about our broad range of siding installation and other renovation services, contact us today!
Gorgeous Home Exteriors Throughout Petaluma & Northern California
3 Generations is California's premier home improvement provider for everything from wooden and vinyl siding to stucco, decking, doors, and windows. Our broad service area extends throughout Petaluma and Northern California. Don't see your area? Contact our experts by email or call (877) 932-2315 to discuss service in your neighborhood.
Join the 3 Generations Family!
At 3 Generations, we are committed to providing the highest level of professional service for our customers throughout Petaluma, California and surrounding areas. We understand that reputable service and integrity start with our employees. If you are an experienced, customer-oriented renovation and construction professional who understands the importance of community, loyalty, and quality, we may have the perfect position for you. Visit our careers page to learn about open positions available at 3 Generations, and join the family!
Look to 3G's Expert Deck Builders for Quality Exterior Enhancements in Folsom, California
It's not just your home, it's our legacy. 3 Generations is dedicated to providing exceptional decking installation services and exterior renovations for our customers in Folsom, California and throughout the Bay Area. Our superior quality decking products are skillfully installed by experienced technicians who are dedicated to ensuring your complete satisfaction. To learn more about our decking, windows, siding, and other renovation services, contact us today or call (877) 932-2315.