Showing our kids and grand-kids good work ethic is important to all of us at 3 Generations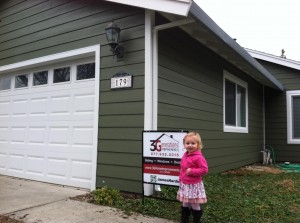 Improvements. However, today's kids are pretty savvy and they want some sort of kickback or commission.  Typical Generation "Z" kids huh!  Take a look at some of Jeremy's kids getting their feet wet with the business in this previous blog post.
Recently, Logan got the opportunity to take one of his 4 girls with him on a ride along.  Luckily, Maizie is too young to command the big bucks – an ice cream and time with Daddy was enough for her!
Kurt wasn't so lucky with his trip with his grandson, Nathan.  It cost him a Sharks Game and all sorts of gear…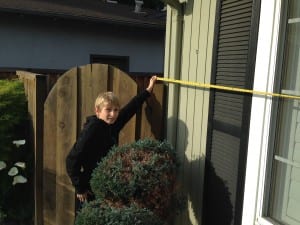 Of course, Kurt put him to work bright and early the next day in San Jose!
There are now 10 little one's in the Owens and Smith family that have the potential to carry the torch into the next generation.  Before they have to start making those tough life decisions, we will go ahead and give them some on the job training!